Custom Bathroom Renovations in Sydney
Bathrooms are one of the most used spaces in a home. In addition they see a lot of moisture and steam too. It goes without saying that your bathroom has to be made with materials that will be able to withstand these conditions and last for a long time. We at Precision Bathroom Renovations have been in this space for over 20 years and in this time have handled a large number of bathroom renovations in Sydney projects. We have the experience, resources and the expertise to tackle these projects to perfection. Our aim is to provide our customers solutions that work perfectly for them. We work very closely with our clients to understand what their requirements and ideas for that space are. Keeping those in view, we design bathrooms that are highly functional and attractive. Our company is very much in-sync with the latest trends in bathroom design and know exactly how to incorporate those concepts into every project we take up. We adopt a very meticulous and focused approach to our work and make sure that the final product is just as you would like it to be.
Our work process
When we are handling bathroom renovations in Sydney for you, there are a number of aspects we take into consideration, such as:
Design Planning
Conducting concept discussions
Planning all the tiling for floors and walls
Plumbing design and installation
The paint to be used
The materials to be used
Planning the lighting fittings
Advice about the type of kitchen & bathroom fixtures
Meticulous & detailed supervision
Help with flooring materials options
Advice about better movement flow
Colour suggestions
Ventilation planning
Designing the cabinetry
With two decades of experience behind us, we have built a very strong network of tradespeople and suppliers. It's how we ensure that all the materials are of the highest quality and that the workmanship is excellent too. When we pay attention to detail and focus on providing the best solutions, you are assured of getting spaces that you will love to use. Your bathrooms will also be low-maintenance and all the features will last for a very long time.
Why choose us?
There are a number of reasons why customers opt for our services, such as:
Procuring high quality materials
Using the best workmanship
Professional approach
Timely completion of work
Daily on-site supervision
Spaces left neat and clean at the end of each work day
100% customer satisfaction
Personalised attention
Reasonably priced solutions
We aim to complete the work on a quick turnaround and most jobs are completed within 2-3 weeks. For more information about our Bathroom renovations in Sydney services, call Precision Bathroom Renovations with your requirement today. You are assured of end-to-end solutions, the best advice and creatively designed, stunning bathrooms to complement the look of your beautiful home. Call us with your requirement today. You can find detailed information about our kitchen and laundry renovations on our site too.
Area We served
Blacktown
Campbelltown
Castle Hill
Parramatta
Western Sydney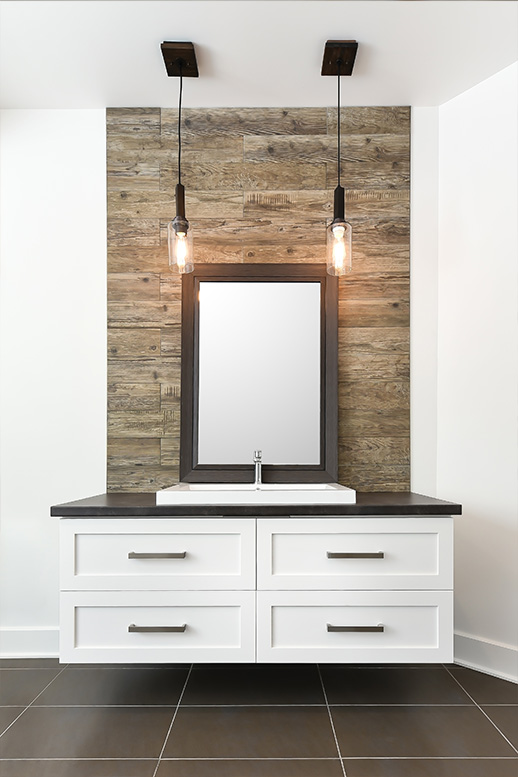 In most instances, the tiling in Sydney projects we handle are part of larger bathroom, kitchen or laundry renovation project. However, we also handle tiling upgrade projects as well. Regardless of the scale of the job, we adopt a very detailed and meticulous approach to our work. We first understand what your specific requirements are and take measurements of the area/s that have to be tiled. We provide you various tile samples for you to choose from. We also provide advice about the type of tiles that can be used and the colours, textures and designs that will match the rest of the features in the space. Once you have approved the tiling samples and the quote, we start and complete the job within the stipulated timeframe.
Design
We sit down with you to discuss your ideas and draw up a design you'll love.
Build
We begin renovating your new bathroom with top quality materials.
Finalise
We check with you to ensure that you are 100% satisfied with the end result.

Why Customers Opt For Our Services
Depending on the scale of the job, most jobs are completed within less than a week. If the tiling in Sydney is part of a larger bathroom, kitchen or laundry space renovation project, it will be completed within 2-3 weeks. We have on-site supervisors who ensure that all the work progresses as planned. For more information about our tiling in Sydney solutions as well as kitchen and laundry renovations, call Precision Bathroom Renovations and speak with our experts about what your requirements are for these spaces. You can find detailed information about our laundry, kitchen and bathroom renovations on our site too.

Quality Bathroom
Fittings

Customised Bathroom
Design & Style

Competitive Pricing To
Suit your Budget

Fully licensed and insured with
over 15+ years' experience

100% committed to
our clients
What type of paint should I use in my bathroom?
In any bathroom renovation the selection of paint is crucial. A good quality semi-gloss or high gloss paint with antimicrobial additives is the best-preferred option. Satin is the ideal paint for bathroom walls, ceiling, and trim. These paints are durable and washable which makes cleaning easy. Painting is an easy option for bathroom remodeling.
How Long Does a bathroom renovation Take?
It depends on what type of bathroom renovation and factors such as its size and scope of changes requested by the customer. The time required for small bathroom remodeling is generally 3 to 4 weeks in normal circumstances. We stick to the time schedule in the bathroom renovation plan. Planning is done beforehand and the schedule is set for the work to achieve the best results.
How much will it cost?
A bathroom renovation includes various costs such as tiling, waterproofing, plumbing, accessories, flooring, etc. The cost varies depending on the size and the standard of renovation you needed. A stylish makeover of an existing bathroom may cost $30000 to $35000, a stylish renovation including design or layout changes could cost $35000 to $45000 and luxury dream bathroom renovation cost $45000 and above.
Can I choose the tiles and accessories for my bathroom?
Your home is your dream and you are all free to make your own choice. You can definitely suggest tiles and accessories according to your taste. Along with that our expert designer will understand your preferences and guide you to make an appropriate selection that will enhance the overall look of your bathroom.
Do you supply fixtures and tiles?
Precision Bathroom Renovations is the one-stop solution for all your bathroom renovations. We supply all kinds of bathroom fixtures as well as tiles for every area including bathroom, kitchen, parking, etc. Apart from this, we service in plumbing design and installation and lighting fitting. We have a dazzling and trendy collection of wall and floor tiles.
What guarantees do you provide?
We supply licensed products from renowned manufacturers who provide attractive warranties. Apart from that, we guarantee a full ten years for waterproofing. We securely backup all structural work with 10 years guarantee. In addition to this, we offer 2 years for other guarantees. Our support team is available round the clock for any kind of assistance that is a phone call away.